Government Marketing & Support
Government Contracting
CFO Leasing provides full service business development, infrastructure, and compliance support to large and small companies engaged in the federal contracting process. Since 2009, we have successfully helped companies secure over $500M ($.5 Billion) in Federal Contracts and Grants.
CFO Leasing can assist you with finding federal opportunities, building relationships, and creating the infrastructure necessary to successfully compete and WIN in the Federal Contracting space.
Government Marketing & Business Development

Market Research/Federal Agency Targeting
- Identify the Top 5 Agencies that Buy What You Sell
- Identify Agency Forecasts & Purchasing Patterns


Partnering Strategies
- Indentify the Top Prime Contractors in Your Industry
- Partner Large Firms & Certified Small Firms (8a/HUBZone/SDVO)
- Identify Funding Sources & Financing Partners

Positioning & Branding
- Schedule Face-to-Face capability meetings with Federal Buyers
- Develop Targeted & Specifc Federal Marketing Campaigns
- Develop Marketing Materials Specific to the Federal Government

Bid & Proposal Support
- Cost Proposal Preparation
- Competitive Assessments & Analysis
- Establish Indirect Rates & Forward Pricing Agreements
- Red Team Reviews

Certifications/Designations/Contract Vehicles/Compliance
- GSA Schedule Processing, Administration & Marketing
- 8(a), HUBZone, SDVO, ED/WOSB Application Packages
- Establish Indirect Rates & Forward Pricing Agreements
- DCAA Compliance/Timekeeping Systems/Training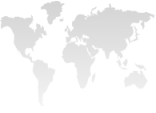 Corporate Headquarters:
4751 Best Road
Suite 400T
College Park, GA 30337
Domestic Business Line:
(404) 209 - 8959
info@cfoleasing.com

Contact CFO Leasing

View File

Federal Solutions