Leadership Aproach
In the current economic climate, poor leadership will cause more companies to fail and go out of business than the economy itself.
For the last 20 years, CEOs and Executives have been successful by simply managing companies. Today, companies require real leadership in order to succeed.
It is important that every CEO understands the post-effects of the decisions that are being made by them and their appointed leaders. Employees are no longer listening to what you say, they are watching what you do.
At CFO Leasing, we lead by example.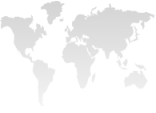 Corporate Headquarters:
400 West Peachtree Street
Suite 3602
Atlanta, GA 30308
Domestic Business Line:
(404) 209 - 8959
info@cfoleasing.com

Contact CFO Leasing