What We Do
Our Mission
Providing financial, business and leadership solutions to those that need it most.
Our Vision
Ensuring that every business has a CFO and the business leadership advice that it needs.
Who We Are
CFO Leasing is a business consulting firm specializing in accounting, government contracting, and management consulting.
What Makes CFO Leasing Unique
Government Contracting Specialists
CFO Leasing specializes in Government Contracting Services. 80% of our clients are federal contractors with needs in the areas of: DCAA/FAR Compliance, GSA Contracts, Proposal Writing, Small Business Certifications/Designations, and Accounting System Compliance.
Staffing & Placement Guarantee
CFO Leasing offers placement services at a flat fee of 15%. All direct placements include a 90 day guarantee. We have the lowest rates while offering the longest Guarantee Period in the industry.
Collaborative Consulting Approach
CFO Leasing uses a holistic approach to business consulting. CFO Leasing has a proprietary approach that involves mentoring, training, and a collaborative process. We engage and involve personnel at all levels of the organization to reduce the excessive time element associated with decision making and change management. We implenment solutions that solve problems and provide insight without adding an additional administrative burden to your team.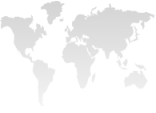 Corporate Headquarters:
4751 Best Road
Suite 400T
College Park, GA 30337
Domestic Business Line:
(404) 209 - 8959
info@cfoleasing.com

Contact CFO Leasing