Core Values
Integrity
The company as a whole is committed to demonstrating an unwavering sense of honesty and truthfulness. We hold ourselves to the highest ethical standards. We value consistency in our actions, prudence in our decisions, and leadership by example.
Client Driven Goals
Delivering a superior customer experience is the most important aspect of our business. The customer experience is what drives our brand.

Academic & Intellectual Freedom
We value diversity of thought, diversity of experience, and diversity of concepts. We do not limit problem solving to one management approach, one process, one product, or one proprietary model. Everyone is encouraged to innovate.
Professional Excellence
We conduct ourselves with the skill, competence, and character expected of highly trained professionals. We create and maintain an environment of lifelong learning which inspires our team to continually seek knowledge and growth, both professionally and personally.
Corporate Citizenship
Every "for profit" business has a "not-for-profit" responsibility. There are NO exceptions and NO excuses. At CFO Leasing, we believe that a small company can make a big difference. We support the local and national community through the CFO Leasing Education Foundation (CLEF). This is our way of recognizing and inspiring the next generation of talented professionals.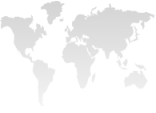 Corporate Headquarters:
400 West Peachtree Street
Suite 3602
Atlanta, GA 30308
Domestic Business Line:
(404) 209 - 8959
info@cfoleasing.com

Contact CFO Leasing